1. Kenra Professional Clarifying Shampoo

The Kenra professional Clarifying Shampoo is a very widely-used shampoo for clarifying the hair. The reason is not far-fetched – the shampoo removes build-ups, debris and dirt succeeding in restoring hair's natural radiance and look.
The Kenra professional Clarifying Shampoo contains extracts from grapefruit and witch hazel. It also contains with amino acid vitals. All these ingredients and essential play good roles in keeping the hair clean, fresh and natural. It is color-safe and gentle on the hair for everyday use.
The Kenra product totally removes dirt, deposits and brightens up your hair. Very recommended in keeping hair clean and fresh!
2. Mixed Chicks Clarifying Shampoo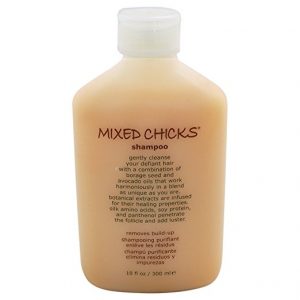 The Mixed chicks Clarifying shampoo is a recommended product for straight hair cleaning and purifying. A great shampoo for all hair types. It is selling fast amongst other clarifying shampoos because of it's sulfate-free and gentle-free nature which make it people's favorite.
It is very effective and gently cleanse your unresponsive hair. It has unique composition with a combination of borage seed and avocado oils making the shampoo truly a clarifier. Botanical extracts are infused for their healing properties. Silk amino acids. Soy protein, and panthenol penetrate the follicle and add luster.
3. Pureology Purify Shampoo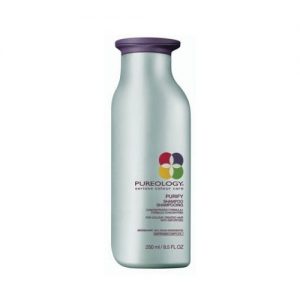 One of the best clarifying shampoos out there is the Purelogy Purify Shampoo. It always has positive reviews from people who have tried it, making hair completely purified from dirt, oil/grease and all add-ups. It is purely a purifying/clarifying shampoo.
Pureology Purify Shampoo keeps your hair color from fading away because of build-up, sulfate shampoos, medication, color dulling chlorine and minerals from showers and pools.
It is a good shampoo to start with if you are looking for good cleansing shampoo because it purifies into perfection.
Most shampoo cleansers use ingredients that may later on add impurities but Purelogy purify shampoo is free from all these inclusions. It is 100% a purifying shampoo with high performance and lasting results.
4. Suave Daily Clarifying Shampoo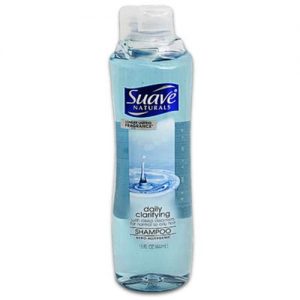 The Suave Daily Clarifying Shampoo is also a very effective cleansing shampoo. It deep-cleans and clarifies hair appropriately and even more efficacious than the more expensive products in the same category. Massive and thick lather completely removes the dulling build-up of hair sprays, mousses, gels, and over-conditioning leaving hair refreshed and full of body. The Suave unique shampoo eliminates the residue that can make hair dull and lifeless.
It absolutely has a PH Balanced Formula that is appropriate enough for everyday use. It shows out the natural beauty of your hair. It doesn't strip the good moisture of the hair when removing the dirt and debris. It is quite okay, affordable and has long-lasting Fragrance.
This shampoo is great and very recommendable for hair-cleansing and other hair uses.
5. Paul Mitchell Shampoo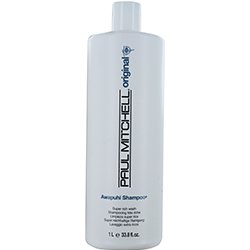 The Paul Mitchell Shampoo is a great clarifying / cleansing shampoo designed to remove residual chlorine, iron, and fatty acids.
This Cleansing shampoo removes chlorine, iron minerals and some other unwanted minerals from the surroundings of the hair leaving your hair clear and clean. If you are seeking a clarifying beauty product to help maintain hair purity and hair good health, then the Paul Mitchell Shampoo Three will work just fine for you. Paul Mitchell products are generally very good when purity is of high concern. It helps to improve inner strength and prevent immediate redeposit.
It is recommended for swimmers as it helps in preventing chlorine green contamination. It's also a lot easier on colored hair too.