Are you ready to grow out your hair? Is your hair seemingly stuck at the same length for months? If any of these conditions apply to you then you may need a little help in your hair growth quest. In this article we will be reviewing the Genive Hair Growth Shampoo Conditioner Serum Set . Many of its loyalist swear by the effectiveness of this product and they have the results to prove it. Its not without its detractors however. We will be looking on the benefits of using this product and how to use it effectively for ideal results.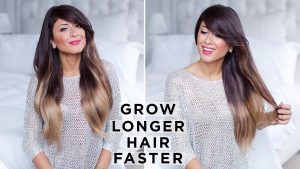 Introduction
The Genive Hair Glowth Shampoo Conditioner Serum Set
is a herbal shampoo which is made in Thailand and is designed to nourish hair and roots to help hair grow longer. It uses natural essential oils and herbs to stimulate and regenerate your hair cells and hair follicles. Poor blood circulation in the scalp is one of the primary causes of hair loss. This is because blood is responsible for the transportation of oxygen and nutrients to hair follicles. This product works by increasing circulation to your hair follicles, while moisturizing and stimulating the roots of the hair to increase growth and prevent hair loss further.
How to Use Genive Long Hair Fast Growth Shampoo
Firstly, It is highly recommended that when purchasing this shampoo you ensure that you get the Genive hair Serum as well. They work great in tandem. For ideal results you are supposed to massage a few drops of the Genive hair Serum into your hair for at least a minute three times a day and use the shampoo and conditioner at least three days a week. After each application you should let it stay in your hair for two to three minutes then you should wash it out with a suitable conditioner. Repeat this routine at least four times per week. You can use it for you hair, moustache, beard or eyebrows.
Benefits of Genive Long Hair Fast Growth Shampoo
Genive Long Hair Fast Growth Shampoo is comprised primarily of herbal ingredients. This means that it's an all-natural Organic solution to hair loss. It's a great moisturizer although there are complaints by some that it left their hair feeling a little dry.The product is pretty easy to apply though and it has no known negative side effects. Genive Hair Growth Serum will leave your hair feeling soft and a lot more manageable. It also won't leave your scalp feeling irritated. The Shampoo is specifically formulated with essential oils that are known for improving hair and scalp health. It will also leave your hair smelling pretty good.
Who Can Use This Product
This product is suitable for all hair types. Its ideal for both men and women, regardless of what your hair growth objectives are. It is also safe for children and the elderly. Persons of all ages and genders and races have reported positive results after using this product.
The Not So Good Things about this Shampoo
The labelling on the bottle is nothing special and the directions on the label aren't in English, making it very tricky for customers who live in English countries to know what they're paying for and what they've actually been sent. Essentially what the sellers of Genive Long Hair Fast Growth shampoo on Amazon.com have done is confuse their English customers. They have no idea what they're buying, how to use it or what to expect when they open their package. This makes it very easy for the customer to be deceived, if you have no idea what exactly you ordered then how do you know whether or not you got the right thing?
For some people buying this product on Amazon, It's almost like playing Russian roulette but with hair products. But nothing tried anything gained right. On the upside the product does seem to be effective for most persons who and others not so much.
For some, this shampoo works wonders and they immediately see results. Some reported seeing massive hair growth in only a matter of weeks for others though; this shampoo dries out their hair and even increases their hair loss. Some who didn't have hair loss before, start noticing that their hair falls out in big clumps. OUCH!! This shedding is normal though with most hair regrowth products. It's simply a process where the weaker hairs go and make way for newer and healthier hair.
Since nobody can understand the instructions, except of course those who can read and understand Thai, nobody has any idea what they are doing wrong or how to correct it. This is assuming that the customer was sent exactly what they intended to order.
The Genive Long Hair Fast Growth Shampoo is supposed to be used together with the conditioner and hair serum. Be very careful when buying this product online. If it doesn't come as a three pack with shampoo, conditioner and serum then please don't buy.
Lets Talk a little bit about the Genive Hair Growth Serum.
Genive Hair Growth Serum
The Genive Hair Growth Serum is specifically designed to accelerate hair growth. Most persons use it to grow longer eyelashes, eyebrows, moustaches and beards. It can also be used on their hair on top your scalp. With consistent use most persons notice positive results in as little as four weeks. Some have even reported seeing results overnight, but everyone is different and each persons hair grow at different rates.It uses only natural ingredients so you don't have to worry about any unwanted side effects of artificial chemicals. It is highly recommended if you want longer looking and healthier hair.
How to Use Genive Hair Growth Serum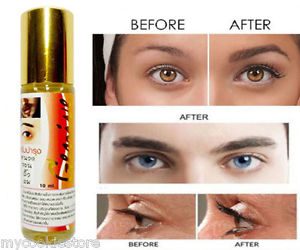 Ensure that your hair is slightly damp before application. Apply about seven drops of the Genive Hair Growth Serum to your scalp and massage it thoroughly for about two minutes until it is fully absorbed into the scalp. You may want to apply to all areas where you may be balding or which you may be seeing any thinning. It's important that it's placed along your hair roots. You should repeat this routine on a daily basis ideally in the morning and before bedtime. . It's a leave in application which means you are not required to rise after use. Some of the key ingredients include Glyceryl and Ginseng extract. Ginseng is an ingredient that is known to promote hair growth and reduce stress which is also a primary cause of hair loss. Because of this it is a common ingredient in hair shampoos and conditioners. Its use is not only limited to your scalp. You can use it on your eyebrows, sideburns or you beard.
Benefits of Genive Hair Growth Serum
The Genive Hair Growth Serum is a great anti dandruff solution. It has anti-fungal and anti-bacterial properties and It also encourages blood circulation within the scalp which will leave your hair feeling shiny and beautiful. This product is designed to accelerate your hair growth up to three times the normal rate. It does this by stimulating hair follicles. You may start to see significant results of using this Serum in as little as seven days.
Side Effects of The Genive Hair Growth Shampoo
Don't get it in your eyes. If it gets in your eyes rinse thoroughly or it may cause irritation. It obviously isn't for oral consumption, so it shouldn't be ingested.
The Genive Hair Growth Shampoo, Conditioner and Serum has no known negative side effects.
My Advice To Buy or Not to Buy
The price of this product is a little on the high side, however it is effective. Most users reported that it did indeed stimulate significant hair growth. Whether you are balding, thinning, suffering from weak, damaged or brittle hair, split ends or you simply want your hair to grow a little longer at a faster rate then I would recommend that you give this product a try.
Buy Genive Hair Glowth Shampoo Conditioner Serum Set Fast Long Urge 7 Days Natural
on Amazon