1. Rahua Shampoo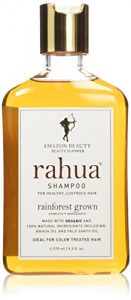 The Rahua Shampoo is one of the best natural shampoos. This popular product is all-natural and chemical-detergent and sulphate free. It gently removes oil, dirt and build ups in the hair surroundings without wasting essential nutrients in the root hair. It has a refined fragrance providing a pleasant aromatherapy experience.
This shampoo works best for people as it creates healthy, lustrous and bouncy hair. It is good for all types of hair, also ideal for color-treated hair. Again, it is fortified with organic and 100% natural ingredients. Rahual shampoo regenerates scalp for strengthened and nourished hair.
It allows your hair to grow longer and healthier with every strand fortified.
2. Naturopathica Black Spruce Sulfate-Free Shampoo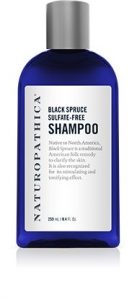 The Naturopathica Black Spruce is a purely natural shampoo, which is completely sulphate free. This shampoo has essential ingredients including sweet almond protein and olive leaf extract to help make your hair appear manageable and shiny, yet healthy. Olive leaf has antiseptic properties that help removes dirt, excess oil and debris without causing irritation.
This product comes as a low lather shampoo to help prevent moisture stripping and to slow color fading.
The Naturopathica Black Spruce also has an essential oil distilled from the needles of Canadian Black Spruce trees. The work is that it helps to stimulates circulation of the blood in the scalp and also providing a delightful energizing effect. It also contains silver mint: an essential oil that cools and refreshes the hair making the scalp tingling. It also contains clenmentine oil: a vital citrus aroma that also add a pleasant scent to the overall smell of the shampoo.
3. Moroccan Argan Oil Shampoo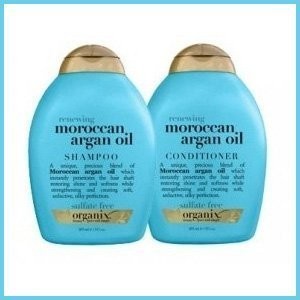 The Moroccan Argan Oil Shampoo is also a very common and good natural shampoo. It is free of parabens: a preservative mostly used in many cosmetic products, which has been found to be seemingly dangerous for the skin as it enters through the pores and has been detected in tumors. It is also free from gluten: a protein which some people might be allergic to.
The Moroccan Argan Oil Shampoo has been formulated from natural essentials and ingredients which are gentle on the hair.
4. Skinny Skinny Black Pepper and Organic Rose Dry Shampoo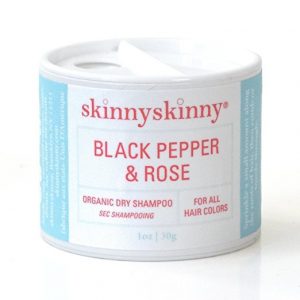 The Black pepper and Organic Rose Dry Shampoo is from a line of unique beauty products that are all made from natural, organic, sustainable and biodegradable ingredients.
The product has no artificial ingredients or perfume; all scents are formulated with natural essential oils. Additionally, they are 100% carbon neutral which means they use wind power for manufacturing alongside their biodegradable materials.

5. NATU Liberating Shampoo
The Natu Liberating Shampoo should make it to this list because they are part of the best natural shampoos out there too. Natu products, especially shampoos are free from sulphates, parabens, silicones, resins, DEA, TEA, MEA, Phthalates, petroleum products and synthetic fragrances. In fact, Natu shampoos are very natural, unique and safe. They have been carefully formulated with a natural composition.
Shampoos come in a large range of varieties: different Natu shampoos for each particular hair types whether dry, oily or normal hair. Also, there are Natu shampoos for thick, thin and normal hair.
The lather isn't as rich as it would be with chemical shampoos, nevertheless it lathers well. The scent is gently herbal and pleasant, and the conditioners are rich and creamy, leaving your hair totally tangle-free.